M.U.L.E. (unfinished)
Playing M.U.L.E. together with friends on the C64 always brought back great memories. Gerrit and Frank missed a similar game on the Amiga, so this project was born. Frank also wanted to do something which supports the four-player joystick adapter, which they just acquired. Unfortunately, nothing more than the intro and player selection was ever finished, but with some nice graphics, music and animations.
Development tools used
PhxAss assembler, DPaint III, Protracker.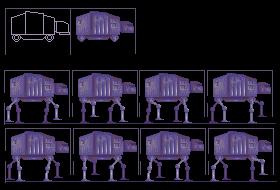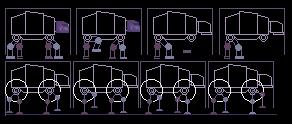 The Game (unfinished)
Gerrit loved to read the current "PowerPlay" magazines and enjoyed to see the games for SEGA or Nintendo. This inspired him to make an arcade title with role playing elements. Finally there was no name, it was only called "The Game". You could move the hero, could start conversation. But that's all.
Development tools used
C, Gamelib, DPaint III, Protracker.